Christina Aguilera Shows Off Her Purple Highlighted Hair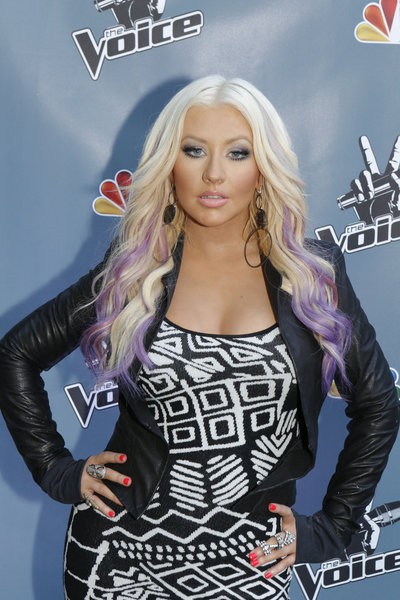 Is color tipped hair the latest fashion craze? Several stars have been embracing the look recently, including Christina Aguilera.

The pop star attended "The Voice" press junket and cocktail reception in Los Angeles on Sunday debuting a more colorful look - long blonde hair with a touch of purple on the tips.
She's not the only singer who has experimented with color - Katy Perry is famous for dying her locks various shades of blue, purple and pink.
Nicki Minaj has also sported some outrageously colorful wigs, and Rihanna embraced bright red for quite a while. And of course there's P!nk who when she isn't a blonde she's pastel.
Several actresses have also jazzed up their locks with a touch of color - Ashlety Tisdale and Miley Cyrus to name a few.
We like Christina's funky new style. The singer is currently writing some new music. She tweeted earlier this month, "Just wrapped up another great studio session- WOW- seriously can't WAIT for you guys to hear what I've been working on!!- Love u guys!!"
"The Voice" season 3 premieres on Monday, Sept. 10.