Christina Aguilera Shows Off Her Hot Curves On 'The Today Show'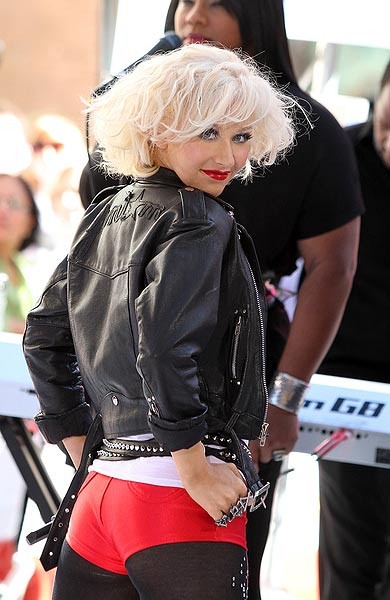 Christina Aguilera performed in black sequined tights and skimpy, skin-tight red hot pants on "The Today Show" this morning. Let the summer sizzle begin!

She's obviously a fan of tight fitting clothes. The singer made waves in March when she released the promo for her new single, "Not Myself Tonight," which features scenes of her writhing around in skin-tight rubber costumes.

Christina insists the footage was an homage to Madonna and admits she loves wearing tantalizing clothes. Aguilera told Q magazine, "I'm really into fetish gear and latex is really making a strong statement for me. Good body contours."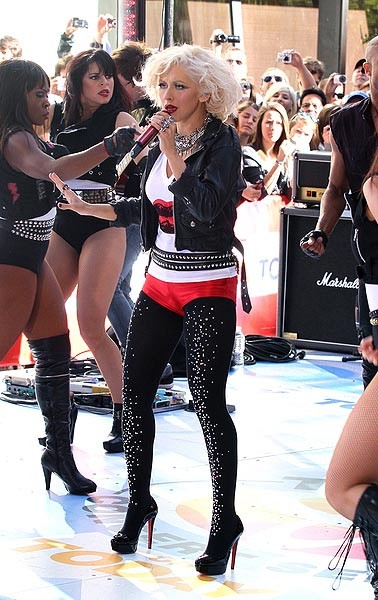 ^ click for next image ^
Click the pics for larger images:
- Click here for more Christina Aguilera pictures! -