Christina Aguilera Shows Her Sexy Curves In Hot New Video 'Your Body'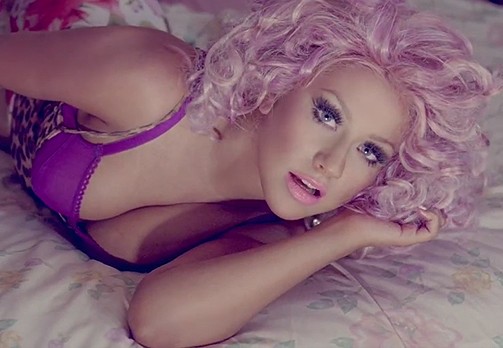 Christina Aguilera heads to the trailer park in the new video for her latest single, "Your Body," which premiered Friday afternoon (watch it below).

The singer may have put on a few pounds since joining NBC's singing show The Voice, but she looks sexy as ever and flaunts her curves in the steamy new promo.

The video, which warns "No men were harmed in the making of this video" at the beginning, was filmed over two days in and around Los Angeles by director Melina Matsoukas.

"I really had fun shooting this video and getting into the characters that Melina created," Christina says. "There are little vignettes that tell a playful and tongue and cheek story. Nothing in this video should be taken literally from the scenarios, to the colors to the wardrobe….and that's what made it so much fun."

Christina takes things literally when her online psychic that she's going to have a "killer week," and goes computer nerd to maneater. She flaunts her body in several revealing, yet trashy, outfits, and lures a few men to their unsuspecting doom. She also dances around her trailer, which looks a lot like it might be from a 1980s Barbie collection.

Recently the pop star announced that she would be leaving The Voice for its next season to hit the road and promote her upcoming album, "Lotus," which will be released November 13th through RCA Records.


Official Site | Facebook | Twitter. Download "Your Body" at iTunes.