Christina Aguilera Says Being A Single Parent Has Been Difficult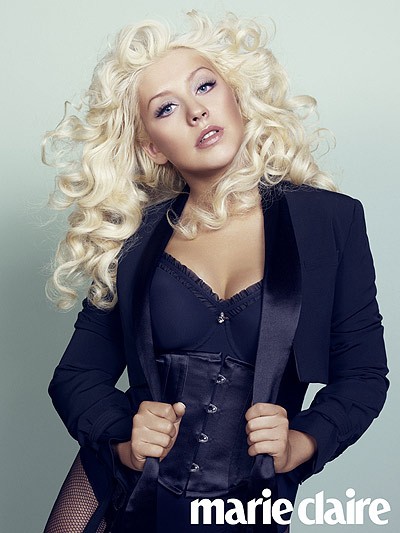 Christina Aguilera says that being divorced and raising son Max, three, is a struggle for her and that her career wouldn't be possible without all of the support she's had.

The star of NBC's The Voice opens up in the February issue of Marie Claire magazine, and explains that since she split with husband Jordan Bratman - Max's father - things have been difficult on her despite finding new love with production assistant Matthew Rutler.

"It's hard not having the consistency of a partnership on a daily basis. It's a struggle," she tells Marie Claire. "But I can't single out my ex-husband [as the problem] because he's a devoted father and great with my son.

"We always make sure that we put Max first. I have help from family and good people around me in support of my career. I couldn't do what I do without a strong team behind me."

Christina also fired back at critics of her recent weight gain, reiterating what she told the magazine during a round-table discussion with the Television Critics Association on Friday - that Rutler "loves her body."

"I've been through my highs, I've been through my lows; I've been through the gamut of all things in this business. Being too thin. Being bigger. I've been criticized for being on both sides of the scale," she tells Marie Claire.

"It's noise I block out automatically. I love my body. My boyfriend loooves my body. My son is healthy and happy, so that's all that matters to me."

The February 2012 issue of Marie Claire, featuring Christina Aguilera, hits newsstands Tuesday, January 17th. Read Christina's full interview at MarieClaire.com.