Christina Aguilera Returning To 'The Voice' This Fall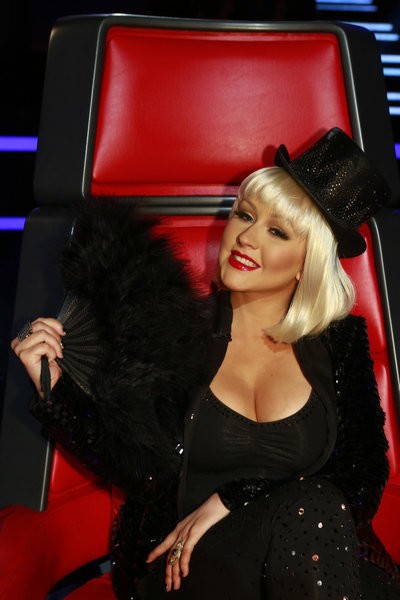 Christina Aguilera is set to return to her red mentor's chair on The Voice for the show's fifth season.

The "Genie In A Bottle" singer and fellow judge Cee Lo Green both left the show after its third season last fall to spend time working on other projects -- Christina toured to promote her latest album "Lotus" while Cee Lo worked on new album "Girl Power."

Both stars are expected to return, with Cee Lo in "advanced negotiations" and Aguilera having already inked a new deal for $12.5 million, according to The Wrap. In fact, Christina could potentially make well over that depending on how much time she puts in to the show.

The two stars were replaced by Usher and Shakira for the show's current fourth season and were expected to sit out the fall 2013 season as well, but now NBC insiders are looking to get their original stars back for the upcoming fifth season, which kicks off September 23.

Adam Levine and Blake Shelton are also currently working out new deals for the next season, and both are expected to return.

Last fall, when Christina and Cee Lo announced their hiatuses, executive producer Mark Burnett said he expects his stars to take breaks from the show to work on their own projects and envisions other artists rotating in and out of the mentors chairs -- so it's a good bet Shakira and Usher will be back in the future.