Christina Aguilera Planning To Pose Nude For Playboy After Giving Birth?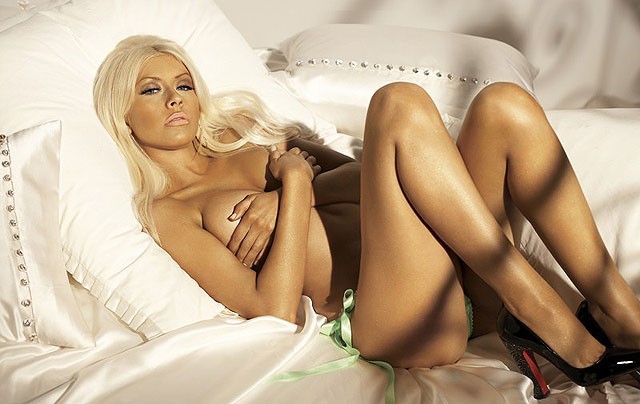 Christina Aguilera reportedly wants to pose nude for Playboy magazine after she gives birth.

The singer, who recently posed nude for W magazine is set to give birth any day now, and while her nude shoot for W was done at the height of her pregnancy, the 33-year-old plans to trop trou for Playboy once she bounces back into shape when her second child, a daughter, arrives.

According to In Touch Weekly, the singer/"Voice" coach has wanted to show off her hot bod for a long time.

"Christina's always loved her body," an source tells the magazine, "this is something she wanted to do even before she got pregnant."

Another source added, "Throughout her pregnancy she was reading all about how not to gain weight. She even hired a nutritionist."

Fans of the singer (and fans of seeing her naked) should probably take this story with a grain of salt, though. Website Gossip Cop spoke to a friend of Xtina's who says the story is total BS.

"In Touch are idiots," the friend said.

Do you think posing nude for Playboy is a good idea for Christina? Scroll down and let us know in the comments...

But first check out these awesome new pics:


Click through for more scorching hot photos of Xtina!