Christina Aguilera Nearly Spills Out Of Her Cleavage-Baring Outfit On 'The Voice'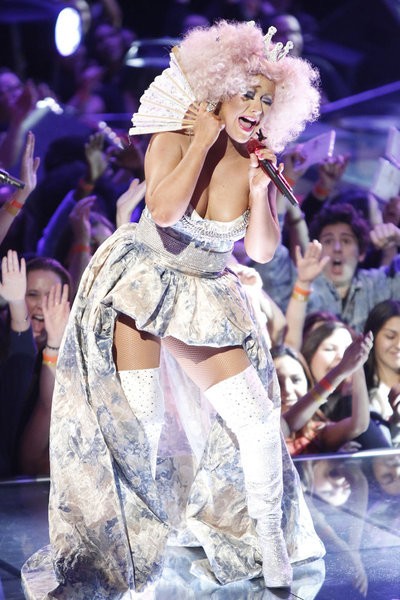 Christina Aguilera took the stage on "The Voice" on Tuesday night and belted out her new single "Make the World Move." Fortunately, her costume didn't move because it may have led to a pretty major wardrobe malfunction.
The reality show judge and mentor wore a revealing strapless dress that showed off plenty of cleavage. She paired the look with thigh-high white studded boots and a pale pink curly haired wig. Ceelo Green joined her on stage for the number.
Aguilera's new album "Lotus" dropped on Tuesday. (Read our review of it here!) Aguilera hasn't gone over the top to promote the disc, unlike Rihanna who has done everything from posing nude in GQ to posting saucy pics on Twitter in advance of her "Unapologetic" release next week.
See more photos of Xtina on "The Voice"...