Christina Aguilera Messes up the National Anthem at the Super Bowl (With Video)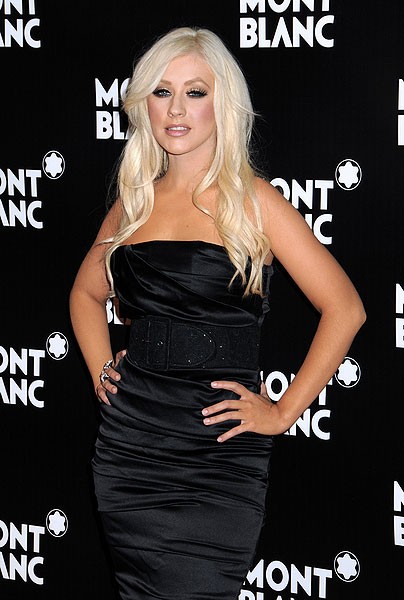 Christina Aguilera kicked things off with the wrong foot at Super Bowl XLV - by botching her performance of the "Star Spangled Banner."

After a rousing performance of "America The Beautiful" by Glee's Lea Michele, Christina took center stage to perform the National Anthem in front of a stadium packed with just over 100,000 people and an estimated global TV audience of 100 million. Things didn't go as well for her, though.
Christina mixed up the fourth line of the song and instead of singing "O'er the ramparts we watched were so gallantly streaming" she began to repeat the second line before realizing her mix-up; singing, "What so proudly we watched at the twilight's last gleaming." (See Francis Scott Key's full poem, "In Defense of Fort McHenry," from which the National Anthem is taken, here)

She turned things around though, putting everything into the last four lines of the song and getting the stunned crowd back on her side.

In the past, performers have been criticized for lip-synching the song, which is usually to a pre-recorded version that they rehearse prior to the event to avoid any mess-ups. Christina sang it live.

Sources told PopEater's Rob Shuter that the pop singer is "devastated" and that she feels like she let America down.

We can't all be perfect though, can we?

By the way, the Packers won the game, 31-25.
Watch her performance below:
Click for more great Christina Aguilera pictures: