Christina Aguilera: 'I'm Really Into Fetish Gear And Latex'

Christina Aguilera has proved she really is a Dirrty girl - she has a fetish for kinky latex outfits.
 
The singer caused a storm in March when she released the promo for her new single, Not Myself Tonight, which features scenes of her writhing around in skin-tight rubber costumes.
 
She insisted the footage was a homage to her heroine Madonna, and admits she loves wearing saucy clothes - but left them in her wardrobe when she was pregnant with her son, Max.
 
Aguilera tells Q magazine, "I'm really into fetish gear and latex is really making a strong statement for me. Good body contours. Has my husband worn it? I would not know! And I'll never know!... Have I ever toned it down? Never! Well, maybe when I was pregnant. There was no latex then."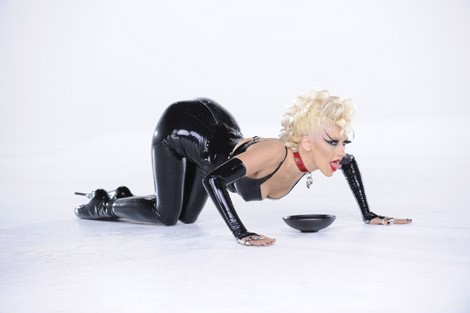 Click Here For More Christina Aguilera Pictures