Christina Aguilera: 'I Have A Boyfriend Who Loves My Body'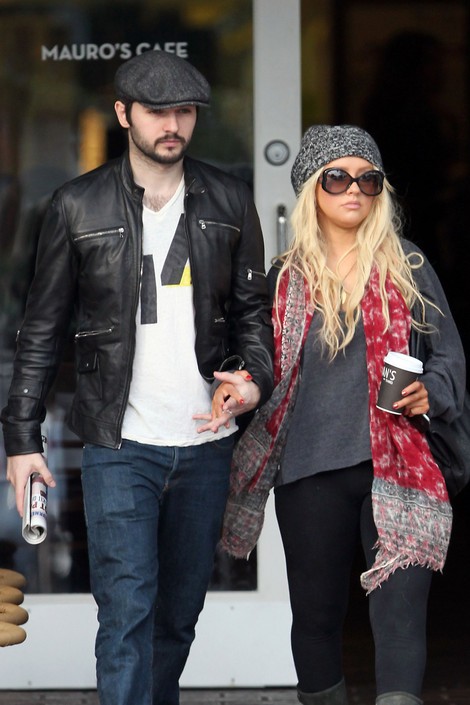 Christina Aguilera is returning to NBC's singing competition The Voice to coach hopeful singing contestants. Speaking with the Television Critics Association on Friday, she also shared the confidence she hopes to impart in young female singers. From her Disney years to teen pop and motherhood, Aguilera's body has changed and she loves what she looks like today.
"I have a boyfriend that loves my body, I love my body, my son is healthy and happy, that's all that matters," Aguilera said. "Being a female in this business, you basically know what you're in for. You know you're going to be under the microscope and that's what you signed up to do. You've got to be a strong, powerful, very confident woman."
Plenty of people admire Aguilera's beauty and style, but if she had let criticism get her down, we might never have seen what she has to offer. "I've been on all spectrums. I've been in this for a long time. I came on the scene when I was 17 years old. You can never be too much of anything. You can never be too perfect, too thin, too curvy, voluptuous, this, that. I've been on all sides of the spectrum. Any female in this business at one time or another has had criticism due to a flaw in a hairstyle, and I'm always a risk taker too."
Aguilera believes it's tougher for women in the spotlight, and she has lived through it. But it also gives them a chance to be stronger. "I'm very confident in my body. I think my videos over the years have spoken to that. I've been no stranger to being very comfortable in my own skin to take risks, to take those chances, whether it be crazy cotton candy hair or interesting theatrical makeup, adding those theatrics to my stage and things like that. Yes, women, we're definitely under a microscope and under massive scrutiny. As long as I'm happy in my own skin, that's all I need."
The Voice returns Feb. 5 on NBC after the Super Bowl.