Christina Aguilera Gets Naked For The Cover Of Her New Single, 'Your Body' (Listen)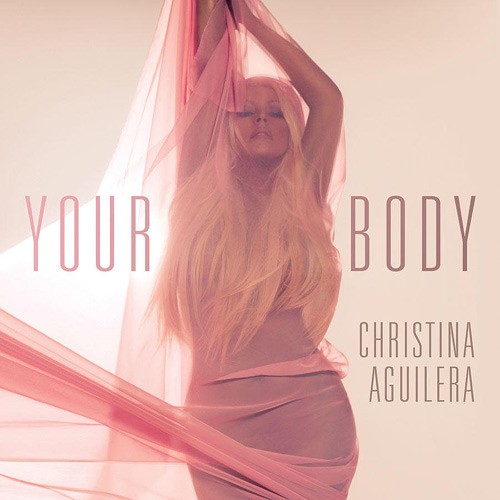 Christina Aguilera is set to release her new album "Lotus" on November 13th and today The Voice judge dropped the first single off the disc, "Your Body" (listen below!)
The singer, who bares all on the cover art for the new song -- save for some strategically placed sheer fabric -- says the new album is a rebirth.

"This album is about self-expression and freedom," she says. "There is a lot I have gone through personally over the past few years and this record represents a rebirth for me.
"The record is about freedom and getting back to the root of who I am and what I love to do."

The sexually-charged first single off her upcoming fifth studio album premiered on Ryan Seacrest's Los Angeles radio show -- the clean version, that is.
Two versions of the song were recorded: a clean one that contains the lyric "All I wanna do is love your body"; while on the uncensored version she sings -- well, we think you can figure that one out. (You can hear it over at BuzzFeed.com -- the lyrics are nsfw though).
After speaking on Seacrest's radion show Christina tweeted, "Hey @RyanSeacrest - great to talk to you and thanks for premiering #YourBody today!! XoXtina."

"Your Body" will be available for digital download on Monday.




More Christina:
Official Site
Facebook
Twitter