Christina Aguilera Dresses Down In Ripped Mickey Mouse Tee, Red-Tipped Hair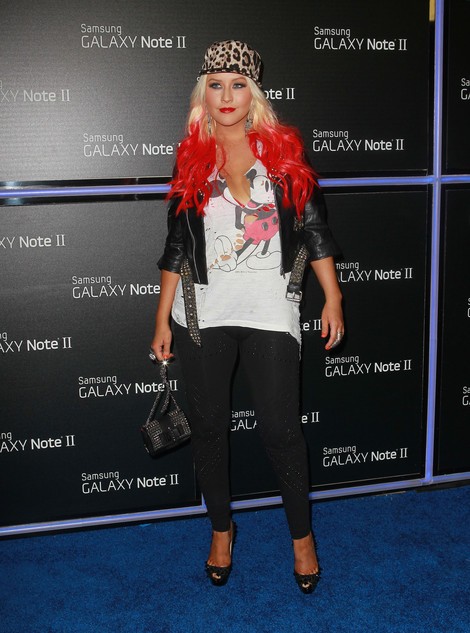 Christina Aguilera attended the launch party for the new Samsung Galaxy Note II in Beverly Hills, Calif., earlier this week wearing a rock star outfit.
The singer put on a ripped Mickey Moust t-shirt, a black studded leather jacket, tight pants and black pumps. She dyed the tips of her signature blonde/white hair Ronald McDonald red.
"The Voice" judge recently expressed her interest in playing a dark role on the big screen. She appeared in the 2010 musical "Burlesque" but would like her next role to be a bit edgier.
She explained, "I want it to be honest and genuine in expanding my wings and doing something really, really different. A crackhead on the street or a drug addict. Or something crazy and meaty and juicy. Something that really took me out of myself."