Christina Aguilera Advertises Lip Balm With Her Baby Bump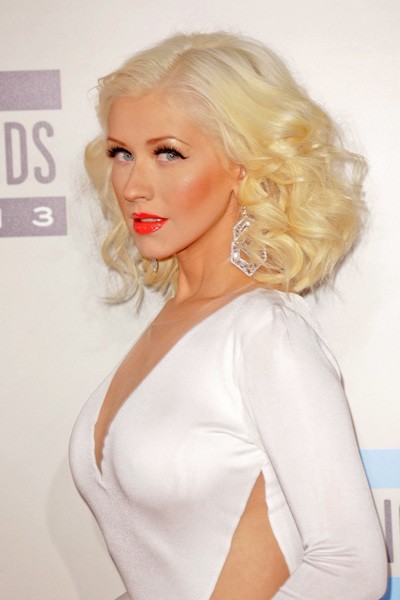 Christina Aguilera has given everyone a good look at her growing belly as she expects her second child, but she made sure to promote a certain lip balm at the same time.
Aguilera wrote, "Happy 1st Day of Summer! Keep those lips hydrated! @eos #mint #summersolstice." In the photo, she wears a tight blue shirt that hugs the swell of her stomach. Aguilera is expecting her first child with fiance Matt Rutler, which will be her second child after six-year-old Max.
Happy 1st Day of Summer! Keep those lips hydrated! @eos #mint #summersolstice pic.twitter.com/gskHoomWtV

— Christina Aguilera (@xtina) June 21, 2014
It isn't the first time Aguilera mentioned Eos lip balm, having done so in May ("2 of my favorite things: @eos lip balm and @jacquieleemusic!") and April ("Love my @eos on the go - the great scents are a total treat!").
Celebrities promoting brands via Twitter is nothing new, but some fans frown upon its underhanded nature. Celebrities aren't required to divulge who is paying for what posts, but it's understood that they stand to make thousands of dollars for mentioning a product. Another favorite of Aguilera's is Nintendo – she links to Tomodachi Life videos and websites in some of her posts and calls herself a "huge Nintendo fan and longtime gamer."
Perhaps one of the most infamous cases of Twitter promotions goes to Ellen DeGeneres and Samsung. While she was hosting The Oscars, Ellen appeared to innocently gather celebrities for the "most liked selfie on Twitter." Samsung poured $20 million into ads during the telecast and allegedly trained Ellen on how to take a photo for the "spontaneous" moment. Of course, she used Samsung's new Galaxy phone.
Celebrities are free to do as they please with their social accounts, but the grey area between honest interactions with fans and subtlety mentioning products for cash grows wider every day.