Christie Brinkley Shows Off Her Great Legs For 'Chicago'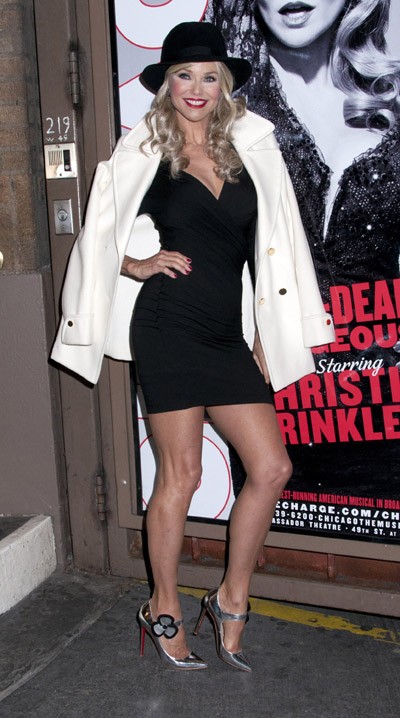 Christie Brinkley is returning to the cast of the Broadway musical "Chicago" to reprise her role as Roxie Hart. She promoted the new show in New York City on Friday and showed off her fabulous legs. That's one way to get attention!
The former model made headlines recently for battling with her ex-husband Peter Cook. He insists Brinkley should stop being so open about their court affairs, and accuses her of throwing her family "under the bus" to promote her return to Broadway.
The 58-year-old (!) is wearing a lot of make-up, but she still looks incredible.