Christie Brinkley Defies Age In A Shimmering Silver Mini Dress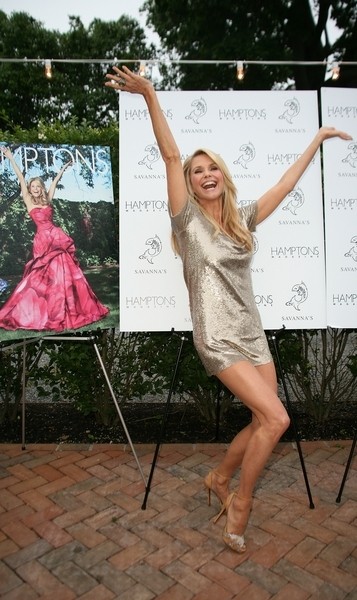 Hamptons Magazine celebrated cover star Christie Brinkley at Savanna's in Southampton over the weekend. The 57-year-old golden haired beauty looked fab in a silver mini dress, don't you think?
Brinkley is in talks to head overseas with her Roxie Hart Broadway role in "Chicago." She may take the lead in the West End production.
Not only is Brinkley beautiful and talented, she's also a do gooder. Earlier this month the former supermodel helped a woman who fainted backstage at the Tony Awards.