Christie Brinkley And Alexa Ray Joel Show Off Their Sexy Mother-Daughter Bikini Bods On Fishing Trip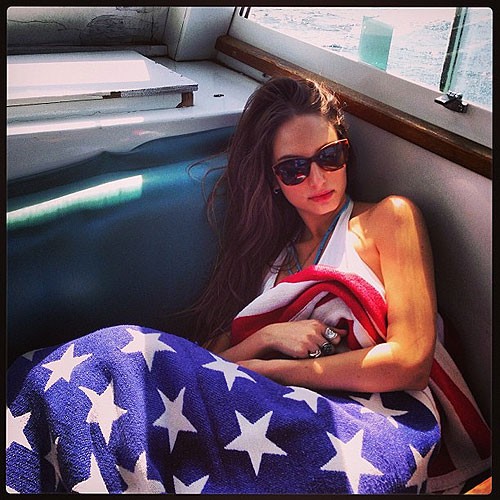 The group chartered the Dream Catcher for the day, and Brinkley also tweeted her gratitude for the experience, writing, "Thank you Captain Peter Van Scoyoc Dream Catcher for a picture perfect day!"

She even referenced her ex's song "Downeaster Alexa" in the caption of the photo of her daughter after their long day.

"Like a boat out on the ocean , i'm rocking you to sleep...#downeateralexa."

The group showed off their catch (and presumably tasty dinner) when they arrived back at port.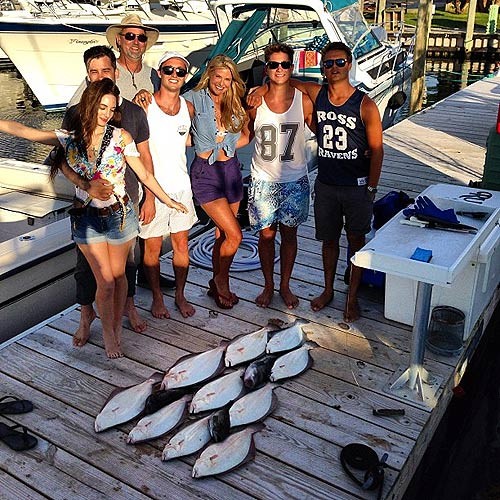 Interestingly, according to Wikipedia, Brinkley and her family are all vegetarians; however, a variety of vegetarianism, called pescetarianism, allows fish and other forms of seafood to be eaten.
Brinkley also posted a shot of their "picture perfect day":