Christian Slater Marries Longtime Girlfriend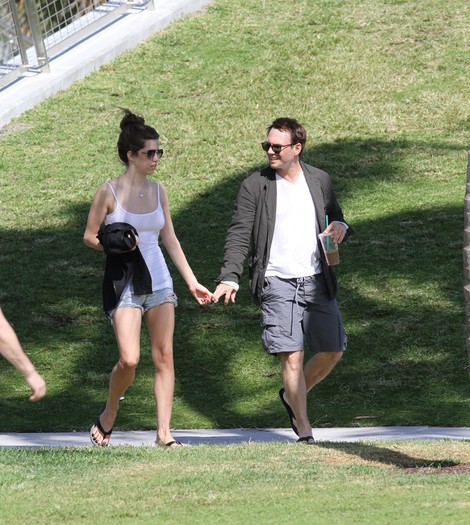 Christian Slater and his girlfriend of three years tied the knot this week. The actor and Brittany Lopez got married in a low-key courthouse ceremony in Coral Gables, Fla., on Monday.
A rep for the 44-year-old actor confirmed the news.
The couple announced their engagement in February and went to the Coral Gables District Court to get their marriage license when they spontaneously decided to get hitched. Perhaps they were inspired by Kristen Bell and Dax Shepherd?
This is Slater's second marriage. He and ex-wife Ryan Haddon divorced in 2006. They have two children, Jaden Christopher, 14, and daughter, Eliana Sophia, 12, together.
Slater recently starred in the now-cancelled TV programs "The Forgotten" and "Breaking In." He appears in the controversial upcoming Lars Von Trier film "Nymphomaniac."
He is known for films such as "Heathers" (1988) and "True Romance" (1993). He famously dated Winona Ryder and Christina Applegate.