Christian Serratos Talks Wrapping 'Twilight' Series and What's Next
As the latest Twilight film hits theaters today, actress Christian Serratos spoke with us about saying goodbye to the blockbuster franchise and what she plans to do now that it's over.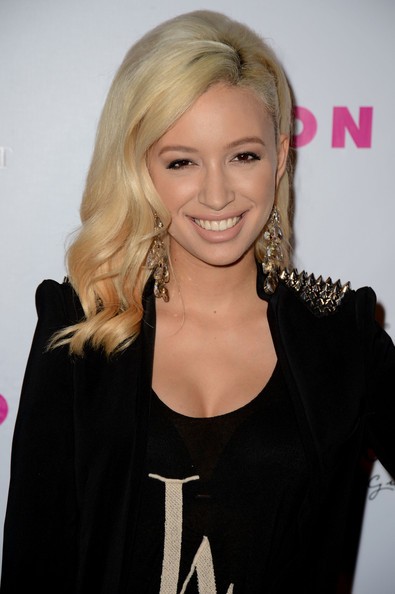 "We were these characters for a long time, and the fans are happy. That was the point. We did all we could and we made them proud," she said, referring to her role as Angela Weber, friend and classmate of Bella Swan (Kristen Stewart). "We're all super-excited to go on and do other things."
For Christian, that includes the upcoming horror film 7500, which also includes Leslie Bibb, Amy Smart and Ryan Kwanten in the cast, and is directed by Takashi Shimizu, who helmed both the Japanese and American versions of The Grudge. It's her first film in the horror genre. "That comes out early next year," she explained. "It's a really unique script. It takes place on a plane."
"I think everyone is kind of looking for that project or role that feels different or is unique," the model and one-time competitive figure skater continued. "I would love to do two different ends of the spectrum: [either] someone clinically insane or I haven't done comedy in awhile. It'd be fun to do a comedy with someone like Sandra Bullock."
Between the Twilight films Eclipse and Breaking Dawn - Part 1, Christian also shot the movie 96 Minutes, which she said she's "really proud of. It was this really good indie, totally different from Twilight. It was the first opportunity I had to do something really gritty."
In addition to continuing as an actress, Christian is launching her own jewelry line called Kisshy. She hand-selects each material - including Chinese black crystal, Swarovski, and freshwater pearls - and hand-crafts each piece. She's wearing a piece from the Kisshy line in the photo above, but you can check out the full range of products at the website, kisshy.net.
She is also involved with PETA (People for the Ethical Treatment of Animals). "I've become really close with everyone there. I protest and I've done ads for them," she explained. "It's something I'm really passionate about." You can find out more about PETA by visiting their website at peta.org.
Even as she moves on to new projects, Christian will always appreciate her role in the Twilight series, and the impact it's had worldwide. "It's a really cool feeling, getting to travel and meet all the incredible fans," she said. "I probably would've been really upset if I hadn't gotten to be part of it."
The Twilight Saga: Breaking Dawn - Part 2 is in theaters now.
For more from Brittany Frederick, visit Digital Airwaves and follow me on Twitter (@tvbrittanyf).
(c)2012 Brittany Frederick/Digital Airwaves. Appears at Starpulse with permission. All rights reserved. No reproduction permitted.