Christian Bale: 'I Have A Very Sissy Job'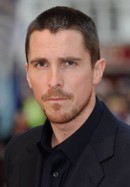 Christian Bale is not proud of himself for making it in the movies - dismissing acting as a "sissy job". The Batman star is bemused by the way he is treated as a VIP despite his comfortable working life.

He tells Britain's Esquire magazine, "I have a very sissy job, where I go to work and get my hair done, and people do my makeup, and I go and say lines and people spoil me rotten. And everyone has that kind of curiosity of how far can you go, how far can you take it. I think it's always good testing yourself."
 
However, Bale admits that by "embarrassing himself" through acting he has developed a tough skin.

He adds, "Well, it's embarrassing to be a star. Most people look at you like, 'That's not a f**king job, is it?' And then on top of that, you learn very quickly that you're just a tool - other people are manipulating everything you do, you're at the mercy of editors, and there's nothing you can do. But I learned that there's a certain character that can be built from embarrassing yourself endlessly. If you can sit happy with embarrassment, there's not much else that can really get to ya."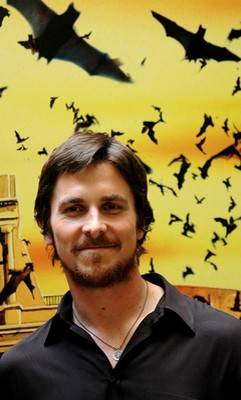 Click Here For More Christian Bale Pictures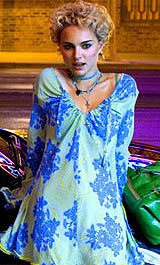 Our pals hooked us up with these, check 'em all out!
Don't you hate when Playboy puts someone on the cover and they're not naked inside? (The Frisky)
Natalie Portman wants to be the next Judd Apatow (PopEater)
Forget 'Talk Like A Pirate Day,' there's a 'National Sex Toy Day' (Lemondrop)
Jessica Simpson isn't worried about losing half her fortune in a few years when her new husband bails on her (Celebuzz)
All access to UFC All Acces host Rachelle Leah (pics too hot to show!) (Maxim)
No matter how old they are, boys will always be boys - especially when there's cleavage around (Buzzfeed)


Links from all over the web, right here on Starpulse!