Chrissy Teigen Says NBC's Censorship Makes Sports Illustrated Cover 'Dirtier'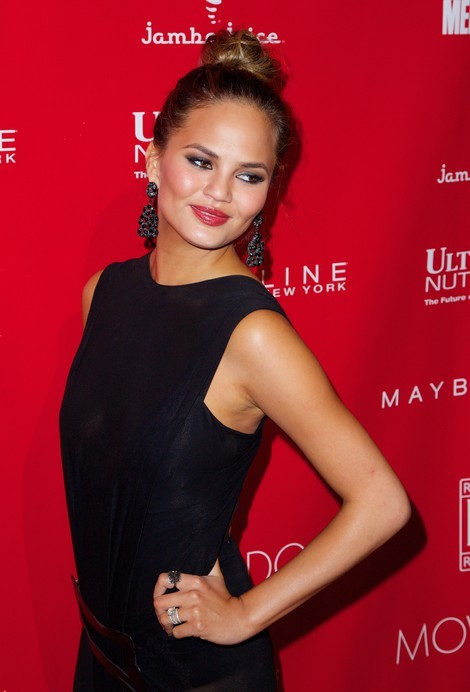 NBC's Today Show saw fit to censor the "cheeky" cover of this year's Sports Illustrated Swimsuit Issue, which led cover model Chrissy Teigen to note it actually looked naughtier than the original.
Chrissy, Nina Agdal and Lily Aldridge sat down this morning to talk with Matt Lauer and Savannah Guthrie to share their experience of being the faces of the sexy issue. When NBC showed an edited version of the cover, using a red ribbon to obscure the models' bottoms, Teigen noted it made them appear nude.
She said, "It makes it look much dirtier," with Nina adding, "Yeah, it makes it, 'What's hidden behind this bow?'"
Lily chimed in, "I think the cover's so beautiful, I love that it's the three of us. We look healthy, happy, and we're having fun."