Chrissy Teigen Poses Naked With Bunny Ears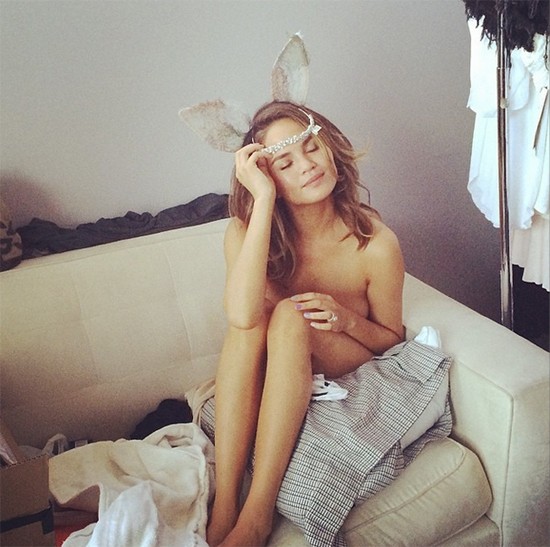 Chrissy Teigen has no problem getting naked and sharing photos of her incredible body with the world. On Tuesday, the Sports Illustrated model posted a pic on Instagram of herself completely nude except for a pair of bunny ears on her head.

She captined the image: "Work ughhhhh so harrrrrd." Over 22,000 fans have "liked" the shot so far.

We can't help but wonder if she's setting her sights on a Playboy shoot.

Teigen made headlines last month after appearing on the 50th anniversary Sports Illustrated Swimsuit Issue alongside models Nina Agdal and Lily Aldrige. The topless trio bared their backsides on the steamy cover.

When she found out she landed the coveted shot, she tweeted:  "I mean what else is there to say. I just cannot believe it. What an honor. Never, ever, ever have felt this kind of pure joy. Crazy crazy."