Chrissy Teigen Gets Naked For Cosmo & Wants A Trophy For Joining The Mile High Club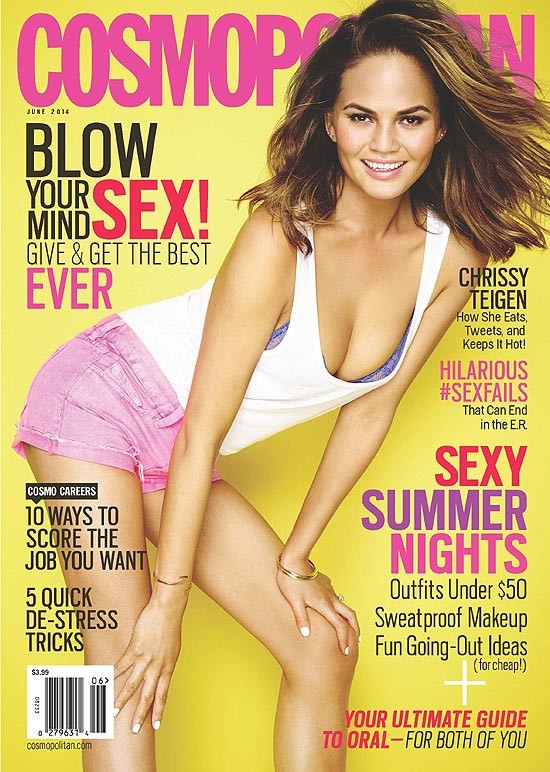 Teigen also talked about her sex life, revealing the couple got a little frisky on the way to see her parents in Thailand.

"We were on our way to Thailand to see my parents, flying commercial first-class. We were under a blanket. We weren't even in one of those pod things," she explains.

"I feel like we should get a trophy for that."

Shortly after portions of her Cosmo interview surfaced online, the model, who appears on the cover of this year's Sports Illustrated Swimsuit Issue, tweeted her embarassment over that part of her interview.

"I AM ON THE COVER OF COSMOPOLITAN MAGAZINE. THREE COVERS. YOU BET YOUR ASS I AM YELLING THIS," she wrote; followed by, "and yes my entire family now knows I had sex on a plane and yes i want to die thank you for asking.

Check out more of Chrissy in the June 2014 Cosmo, on news stands May 5. She appears on three different covers to the issue.