Chrissy Teigen Bares All In The July Issue Of GQ Magazine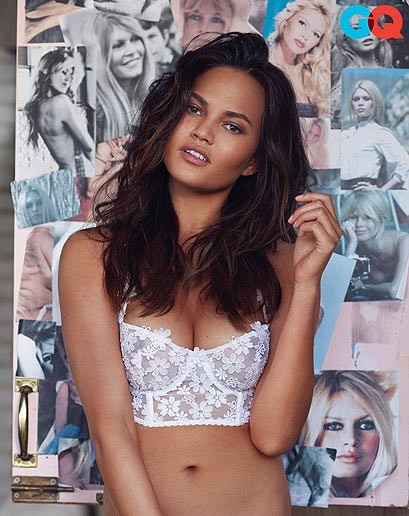 Supermodel Chrissy Teigen sizzles in the July issue of GQ magazine, showing off plenty of skin and more of that sexy bod that graced the pages of this year's Sports Illustrated Swimsuit Issue.

The 27-year-old Utah native posed for a racy shoot for photographer Thomas Whiteside, wearing nothing, going topless a number of times, and wearing nothing again in the shoot's sexy outtakes, which were released earlier this week.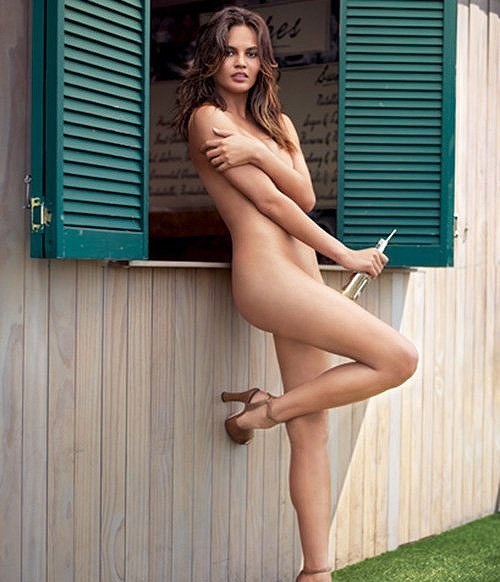 Teigen, who's engaged to singer John Legend, discussed a recent twitter photo of her while getting an artificial suntan that hit the internet and landed her in some hot water with Instagram.

"Well, the naked-spray-tan thing comes to mind," she says of the uncensored nude photo of her that was posted on her Instagram page in March. "What no one knows is that my mom took it! My mom frickin' threw me under the bus!"
"If this doesn't get me suspended I dunno what will," the caption read.