Chris Tucker Busts A Move With Conan O'Brien (Video)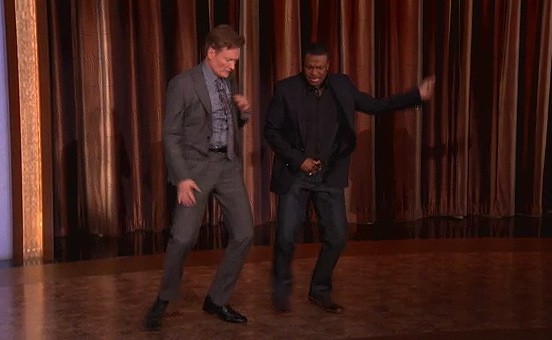 Chris Tucker sat down with Conan O'Brien Thurdsay night to discuss his upcoming stand-up comedy tour (dates at his official site), do a little dancing, and discuss his Silver Linings Playbook co-star Robert De Niro.

Tucker shares that did a little dancing in the film, after which Conan asks him if he's a good dancer.

"I'm a great dancer," Tucker says. "I love to dance."

The Rush Hour then starts putting on the moves in his seat; saying, "I'm feelin' it... I don't have a beat though."

Cue the drummer, who provides a backbeat before co-host Andy Richter says, "You guys should try that over there on the shiny floor part."

Next thing you know, host and guest are out on the dance floor bustin' a move.

Tucker also does his best impression of De Niro, revealing that the iconic actor is "just like us."

"He asks simple questions like me; he's like, 'what are you having for lunch?'" he says.

Check out three videos from Chris Tucker's appearance on Conan below...