Chris Pratt Demonstrates Eminem Rap Skills, Insults Orlando Bloom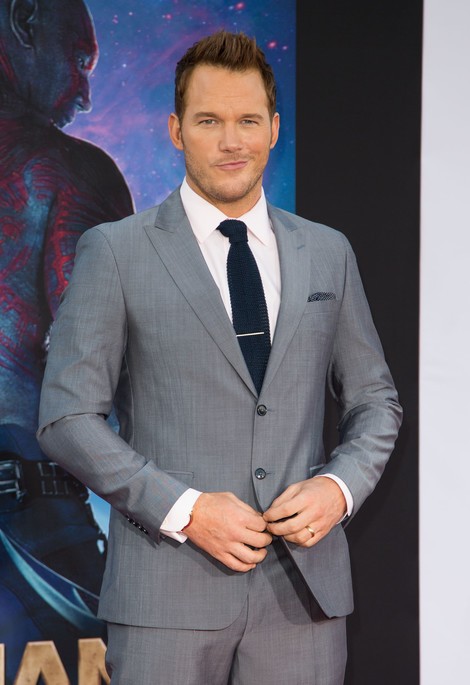 Chris Pratt surprised the radio crew interviewing him by busting out an impeccable version of Eminem's rap in Forgot About Dre.
Pratt was chatting it up with DJ Whoo Kid on The Whoolywood Shuffle about his blockbuster film Guardians of the Galaxy. He was asked about what hip-hop artists he enjoys, and Pratt revealed he listened to Dr. Dre's 2001 on repeat while he lived in a van in Maui. After boasting he knew every word to that album, Pratt delivered with an extended take of Eminem's rap on the single Forgot About Dre.
Caution: Adult Language
Once the crew was done giving him a round of applause, he discusses black dinosaurs with the host in connection with his upcoming Jurassic World film and the possibility of Pratt starring in an upcoming Knight Rider film.
Finally, the story of Justin Bieber almost getting punched by Orlando Bloom came up, to which Pratt replied with "Aw, how embarrassing to get punched by Orlando Bloom... I'd rather get farted on by David Hasselhoff than get punched by Orlando Bloom."