Chris Pratt Buffs Up For 'Guardians Of The Galaxy'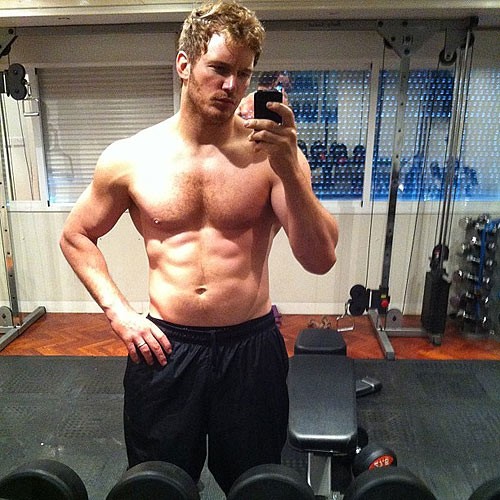 Actor Chris Pratt is getting ready to start filming Marvel's Guardians of the Galaxy by getting into shape for his role as Star-Lord in the superhero film, which is due in theaters next year.

The star posted a photo of himself to his Instagram page on Monday, something he was a bit embarassed to do.

"Six months no beer," he captioned the photo, "#GOTG Kinda dou***y to post this but my brother made me."

The Parks and Recreation star, who is married to actress Anna Faris, is set to play pilot Peter Quill, the half-alien superhero who becomes an interplanetary cop under the name Star-Lord and leads the Guardians of the Galaxy in protecting the universe.

Pratt, who's been known to go up and down with his weight for roles, last buffed up to play a member of SEAL Team Six in Zero Dark Thirty.

John C. Reilly, Benicio Del Toro, Zoe Saldana, Karen Gillan and Glenn Close have also been cast in the film.