Chris O'Donnell In A Wetsuit - Hot Or Not?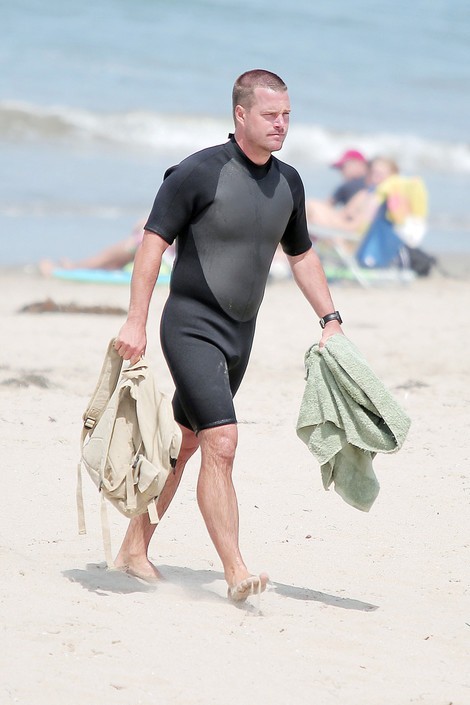 We spotted Chris O'Donnell filming "NCIS: Los Angeles" on the beach in Los Angeles yesterday. The actor dipped his feet in the water and wore a black wetsuit for the scene.
O'Donnell celebrated his 42nd birthday on June 26. We think he looks pretty good for a middle-aged guy.
Fun facts about Chris:
Many years ago he dated Reese Witherspoon. He and his wife Caroline Fentress got married in 1997 and have five children. Chris is the youngest of seven children and was raised a devout Catholic.
Prior to acting he sought a career in finance.  He's originally from Illinois.