Chris Marsol A Fresh Voice 'In These Uncertain Times'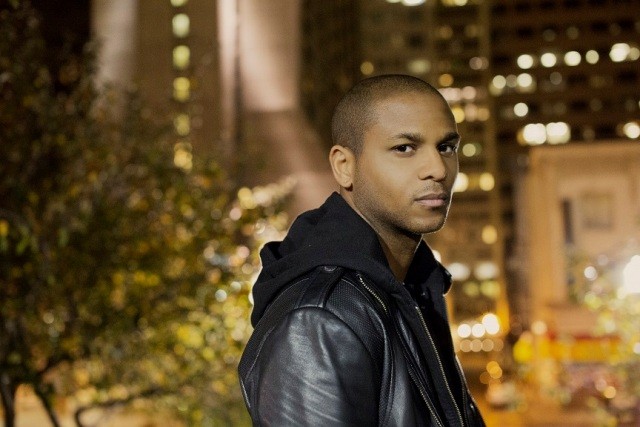 "When I was real little, I started writing songs and it kind of became like my journal," singer-actor Chris Marsol told BFTV in a recent interview. "As I grew up and I had things on my mind, and just things that I wanted to say, they just became my diary. When I realized I had a talent for it, I decided to go for it."
The Bay Area native has released a new EP, In These Uncertain Times, which features eight tracks over a variety of genres from rock to soul. That diversity is something Chris discovered over the course of his career. "The very first thing I did was straight R&B. Things were going in a particular direction," he said. "It was kind of like a formula to me.
"I got kind of bored with it and I started experimenting and I started listening to different kinds of music. I started picking up instruments. I started writing and producing my own stuff. And when I did that, I didn't really know what I was doing at all. Once I did that, I really didn't know where it was going to go. Obviously I wanted to be successful in music, but I didn't know what kind of sound I was going to end up having." Now he's an artist whose sound extends beyond more than one genre.
Not only is he a singer without boundaries, but he's also proof that musical success oftentimes has to be made, and not just found. Take, for example, the track "You're Still My Muse," which is both the most successful from the EP but also personally significant for Chris.
"It has a double meaning for me because there was a time I put music down for a minute and was focused on my acting," he explained. "I don't want to say I fell out of love with music, but [I] just kind of put it to the back. I'm not the type of artist that can write when I'm not feeling something. [And] I got re-inspired. I wrote that song and it's like a love letter to music, as well as to a female."
While Chris plans on releasing a full album next year, and playing shows across California in the meanwhile, he's also enjoying success as an actor. His new movie, I'm In Love With A Church Girl, will be released this fall. In it, Chris shares the screen with Michael Madsen, Stephen Baldwin, Adrienne Bailon and Ja Rule.
"I play one of Ja Rule's childhood friends, Percy," he said. "It was an incredible experience, getting to hang out with people who you've seen on TV all the time and see how they work, how they carry themselves on set. You pick up so many little things just by being around these cats. Ja Rule, I was really impressed with his dedication for the role. He went all out, he really did."
Between new music and the forthcoming movie, this down-to-earth musician has built an intriguing career for himself. Yet ask him when he feels like he became successful, and he doesn't discuss commercial records or big-screen attention. Instead, he points to a gig that was more personally gratifying: playing with The Roots.
"Just being a big Roots fan, growing up listening to their music," he said. "Sharing the stage with them, that was probably the moment where I realized I was doing [music] at the level I wanted to do it. I'm like exchanging contact info with Questlove!" And that's just the beginning. With his boundless energy and dedication, that shouldn't be the last major act Chris will be performing alongside.
You can watch the video for Chris's new EP below, and find more information about him at his website (chrismarsol.com). You can also follow him on Twitter (@chrismarsol).
(c)2013 Brittany Frederick. Appears at Starpulse with permission. All rights reserved. No reproduction permitted. Visit my official website and follow me on Twitter at @tvbrittanyf.