Chris Lilly's Web Series 'Just Us Guys' To Screen At Comic-Con 2013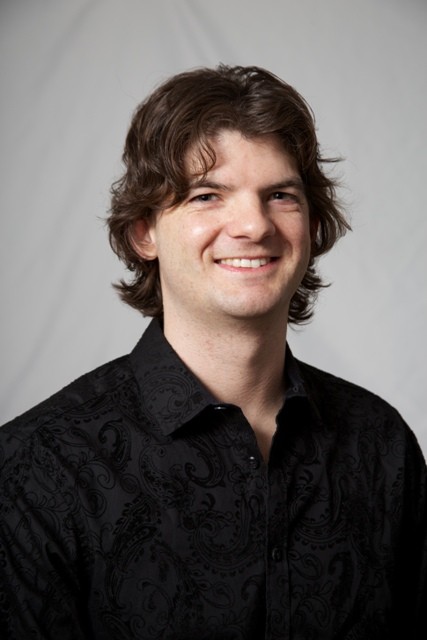 Chris Lilly is enjoying an accomplishment for any web series creator: his production, Just Us Guys, will be part of the 2013 San Diego Comic-Con Film Festival. It will screen at 1 PM on Saturday, July 20 in Marriott Hall 2 at the Marriott Marquis & Marina.
Just Us Guys is a series about a gay father who has "a Gilmore Girls-type relationship" with his straight son. The four webisodes introduces Scott, his son Max and their friends through a variety of happenings, including an attempt to get tickets to Comic-Con, one of the biggest pop-culture conventions in the world.
Chris recently sat down with BFTV to talk about how Just Us Guys came to be, and what his hopes for the series are.
He revealed that he wasn't familiar with web series at all before he began working on his own. "I have a one-hour pilot that I wrote and I was like, 'Let's film it,'" he explained. 'So we decided to film it, and we did [an] Indiegogo [campaign]. We didn't make enough money and we were like, 'We've got this money, let's film something. Let's give people a little taste of what it could be.'"
"This project is a prequel. It's not the actual story from the pilot. This is before the pilot happens. It's more of a character study," he continued. "I'm like, 'What happened before this?' I had to find stories that I could tell in a five-minute medium to kind of explain who these people are, while also still being entertaining."
You can watch the first episode - the aforementioned Comic-Con installment - below.
For the TV-oriented writer, whose inspirations include Gilmore Girls creator Amy Sherman-Palladino and Joss Whedon, it was a process of learning how to adapt his work to a different medium. "I was a very organized person and I took the time to plan it," he explained. "I saw the production from pre-production to post [and] I'm glad I did it for the experience."
"A lot of it came together how it was planned. We had to change a couple of casting things," he continued. "Overall, it couldn't have been smoother. It was an amazing experience. I had professional people working on it with me and I just can't thank everyone who was on the team enough."
It's Chris's hope that these introductory stories will generate enough interest for him to either shoot the pilot he'd intended, or continue with more web episodes. "I'd love it to go to a network. I'd love someone to pick it up and see the potential," he said. "But if we end up staying web series, I'm trying to revamp it to go that route."
Whatever happens, he will definitely continue with Just Us Guys in some form. "This is just the beginning," he assured us. "There's more to come. Based on the response that we're getting, we'd like to come back to season two."
You can check out episode one of Just Us Guys above, and if you're headed to Comic-Con, you can attend the screening and creative team Q&A on Saturday, July 20.
(c)2013 Brittany Frederick. Appears at Starpulse with permission. All rights reserved. No reproduction permitted. Visit my official website and follow me on Twitter at @tvbrittanyf.