Chris Hemsworth's Wife Elsa Pataky Wears A See-Through Blouse, Sexy Silver Dress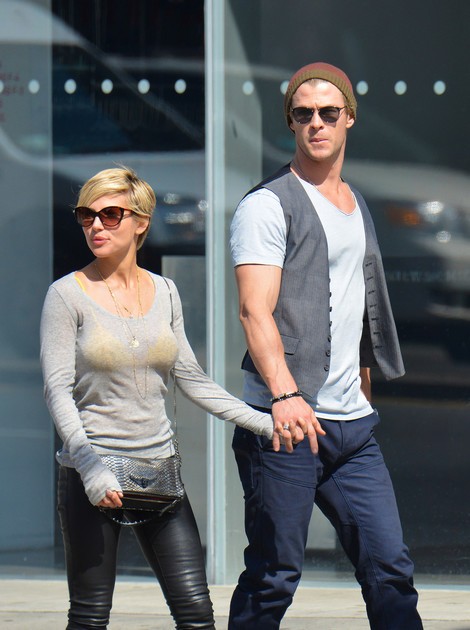 We spotted Chris Hemsworth and his wife Elsa Pataky out shopping in SoHo in New York on Monday. Chris wore jeans, a t-shirt and gray vest while Elsa sported tight leather pants and a see-through blouse that showed off her bright yellow bra underneath.
Later that evening the couple attended the 2013 Inaugural Oceana Ball hosted by Christie's. Hemsworth looked dapper with his hair slicked back in a gray suit with his shirt loosely unbuttoned. Pataky rocked a heavily beaded silver mini dress.
The couple are preparing for their daughter India's one-year birthday. They welcomed their first child together on May 11.
Pataky, who was born in Madrid, is one of the biggest names in Spanish cinema. She has also appeared in a handful of U.S. films,  including "Snakes on a Plane" and "Fast Five."
Hemsworth recently starred in "The Avengers" and "Snow White and the Huntsman." Upcoming films include "Thor: The Dark World" and "Rush."
Check out more photos of Chris and Elsa...