Chris Hemsworth Kissed Wife, Not Natalie Portman, In 'Thor' Sequel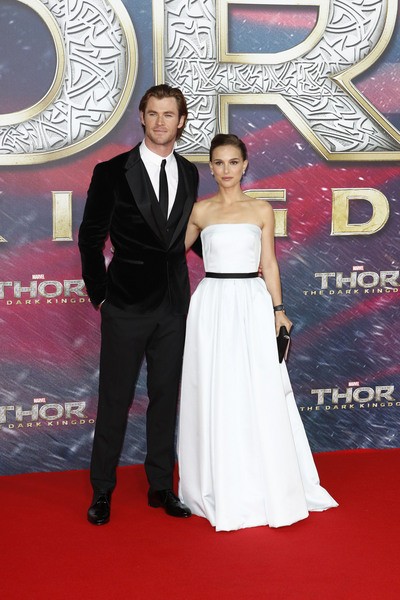 During a passionate kissing scene in "Thor: The Dark World," Chris Hemsworth's wife stood in for his co-star Natalie Portman, who was unable to film the moment.
Spanish actress Elsa Pataky put on a brown wig and was dolled up like Portman's character, Dr. Jane Foster, for the final scene of the movie, which features the doctor and Thor locking lips.
Portman explained to the New York Daily News: "It was for re-shoots, and he was working in Hong Kong and I couldn't get there because I was working on my own film. And so they put his wife in my wig and costume - that's why it was so passionate."

And what did Portman think of the final product? "It was such a perfect solution, wasn't it," she declared.
Pataky and Hemsworth have an 18-month-old daughter, India-Rose, and are expecting a second child together next spring. The pair tied the knot in 2010.
Pataky has appeared in films such as "Fast & Furious 6."