Chris Hemsworth & Charlize Theron On Board For 'Huntsman,' Kristen Stewart Not Returning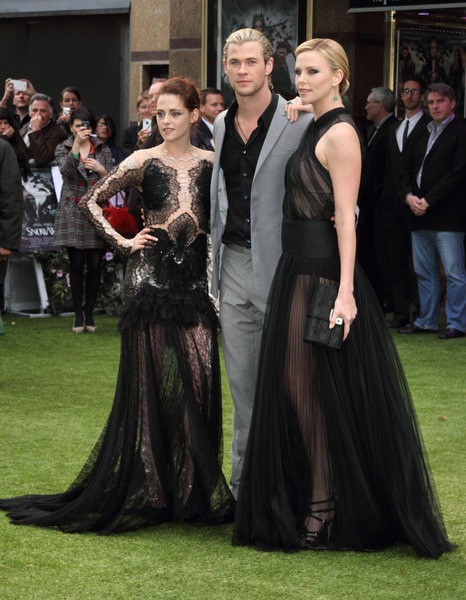 Chris Hemsworth and Charlize Theron have signed on the sequel to "Snow White and the Huntsman" titled "The Huntsman," while Kristen Stewart will not return to the film franchise.
Stewart made headlines last summer after it was revealed she and the film's director, Rupert Sanders, had an affair. At the time, she was dating her "Twilight" co-star Robert Pattinson, while Sanders was married to model Liberty Ross. Both couples have since parted ways.
In the first film, Hemsworth played the Huntsman, Theron played the villain Ravenna, and Stewart was Snow White.
According to the Hollywood Reporter, Frank Darabont, executive producer of "The Walking Dead," is in talks to direct the sequel. His resume includes "The Shawshank Redemption," "The Green Mile" and "The Mist."
Meanwhile, Hemsworth is working on "Marvel's The Avengers 2." Theron appears in 2015's "Mad Max: Fury Road." Stewart is working on several upcoming projects, including "Anesthesia," "Still Alice" and "American Ultra."