Chris Cornell To Play Sandy Benefit Concert In NYC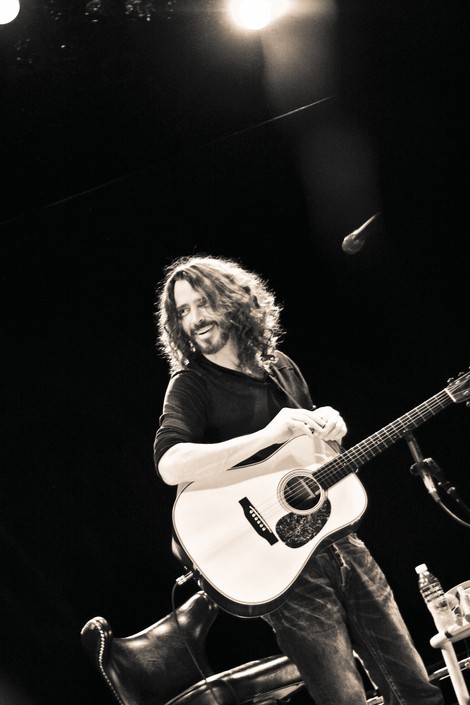 Soundgarden frontman Chris Cornell is to play a special acoustic show in New York City next week to raise money for the victims of superstorm Sandy.

The rocker will take to the stage at the Bowery Ballroom in Manhattan on Monday night for a solo show and all of the proceeds will be donated to The Mayor's Fund to Advance New York City, which is contributing to aid efforts in the Big Apple in the aftermath of the disaster.

A statement posted on Cornell's website reads, "On Monday, November 12th, New York City's Bowery Ballroom will host a special acoustic evening with Chris Cornell, a benefit concert with all of the proceeds going to help victims of Hurricane Sandy."

A number of stars have offered their help to Sandy's victims over the last few days - pop star Rihanna has donated 1,000 sleeping bags, Justin Bieber has pledged a portion of the proceeds from his upcoming shows in New York and New Jersey, and Lady Gaga has given $1 million to the American Red Cross.

Bosses of New York City's famed Madison Square Garden venue have also announced plans for a special charity concert next month to raise funds.
Performers for the concert, dubbed 12-12-12, have yet to be announced.