Chris Cornell Breaks His Hand

Chris Cornell has thrown rehearsals for the Soundgarden reunion into doubt after breaking his hand. The rocker suffered the injury earlier this month and has been photographed with a cast on his right arm.

Cornell's wife Vicky confirmed the news in a post on her Twitter.com page, writing, "OMG (Oh my God)! Chris Cornell has broken his hand..." revealing the musician sustained the injury when he "dropped (his) end of something very heavy..."

However, Vicky reveals a broken hand won't stop the rocker playing guitar, and he has even been helping out with their five-year-old daughter, Toni. She adds, "Broken hand has not stopped Chris Cornell from playing guitar - no worries!!! (He) insists on carrying baby Toni to her bed even with a broken hand. Ouch!"

Cornell reunited Soundgarden last year and they returned to the music scene last month for a gig in Seattle, Washington - their first show together in 13 years. The band is scheduled to headline the 2010 Lollapalooza festival in Chicago, Illinois this summer - the last outdoor event they played together before splitting in 1997.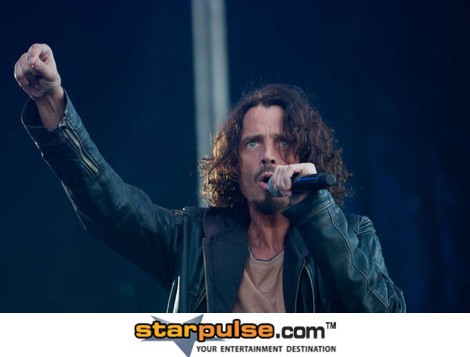 Click Here For More Chris Cornell Pictures