Chris Colfer Tweeted He's Leaving 'Glee' - Or Did He?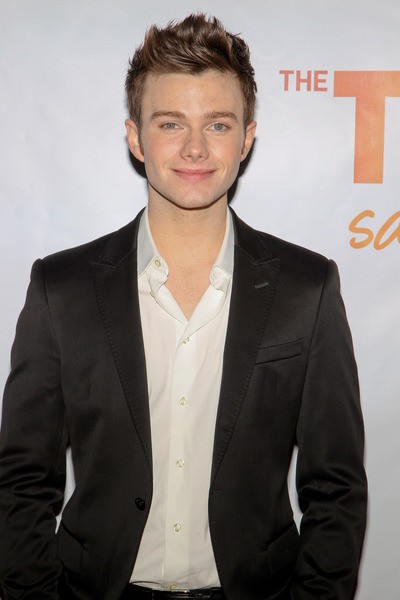 Glee fans were shocked today when star Chris Colfer tweeted out of the blue that he would not appear in the upcoming and final season of the hit show. But there's more than meets the eye.
Colfer tweeted today at 1 PM, "Due to personal issues, I have been let go from the cast of GLEE. Explanations will come shortly." That sparked a firestorm of stories wondering why Colfer left the show (or was "let go") and what these "personal issues" were all about.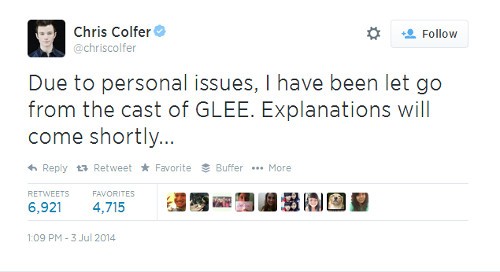 Soon after the tweet gained popularity, Colfer's rep was racing to put out the fire. He told the Hollywood Reporter the actor was actually on a flight without a wireless connection, making it impossible for him to send the update – which means he was hacked.
FOX followed that up with a statement, "We've been alerted that Chris Colfer's Twitter account has been hacked. Rumors of his dismissal from Glee could not be further from the truth. We love Chris and look forward to working with him again this season."
The now-deleted tweet did seem a little fishy. It was poorly-timed; not much happens during 4th of July weekend so the story would have been headline news for several days. Most celebs also don't mention "personal issues" as a reason for leaving projects, as it opens up a line of questioning from curious interviewers.
No matter what's really going on with Colfer's Twitter account, it sounds like the actor will return for Glee's final season.