Chris Colfer Inspired By 'Teenage Mutant Ninja Turtles'

Glee star Chris Colfer has been mastering an unexpected martial arts skill in between takes for the hit TV musical - Japanese sai swords.

The actor/singer admits he's wanted to learn how to use the daggers since he was a kid watching animated series Teenage Mutant Ninja Turtles - and he's finally bought a pair to practice with in his trailer.

And Colfer showed off his newly-acquired skills during an appearance on Conan O'Brien's late night show on Monday.

Twirling a sword in each hand as the host looked on in fear, he said, "I have swords that I practice (with) everyday in my trailer and it makes the cast very nervous.

"I grew up watching Ninja Turtles and always wanted to do them and I bought some on (online retailer) Ebay finally and just taught myself how to do it."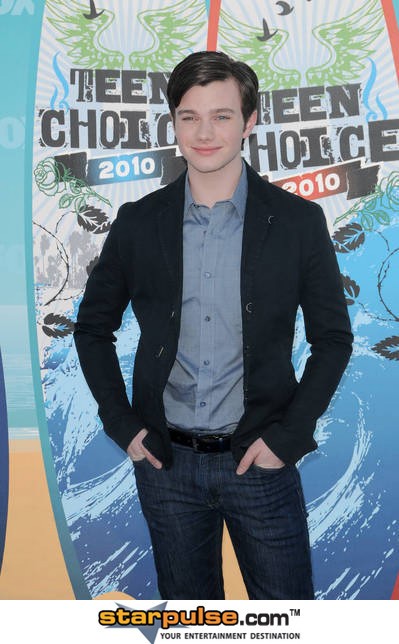 Click for more great Chris Colfer pictures: