Chris Brown's Reps Dismiss Rumors Of A Recent Hookup With Ex Rihanna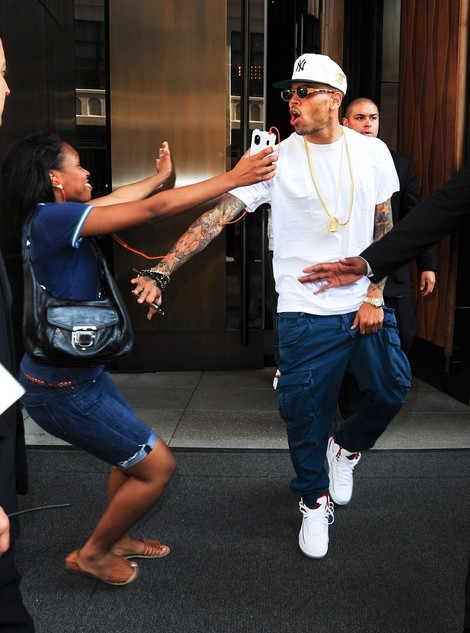 Representatives for R&B star Chris Brown have shot down reports suggesting he and his ex-girlfriend Rihanna shared a hotel room in New York City last week, insisting the "Kiss Kiss" star is madly in love with his current girlfriend and would never do such a thing.

The former couple, which split after a much-publicised bust-up in 2009, has started working together on new material, prompting gossips to assume Brown and his ex are working on a full reconciliation.

And the romance speculation reached fever pitch on Thursday after a Life & Style magazine article suggested the two hitmakers had a secret rendezvous at the Big Apple's Gansevoort Hotel, while Brown's girlfriend Karrueche was out of town.

A source told the publication, "Chris snuck in through the side door at the Gansevoort Hotel super late at night and went to Rihanna's room."

But Brown's rep has dismissed the story, insisting it's "completely not true."

The rep tells HollyScoop.com, "As we have said many times before, he is very happy with his girlfriend, Karrueche, and she was in New York with him."

Rihanna was in New York at the time, spending quality time with her ailing grandmother Dolly and members of her family - the "Umbrella" hitmaker flew to London for a series of summer commitments at the beginning of this week.