Chris Brown's Hand Is In A Cast Following Fight With Frank Ocean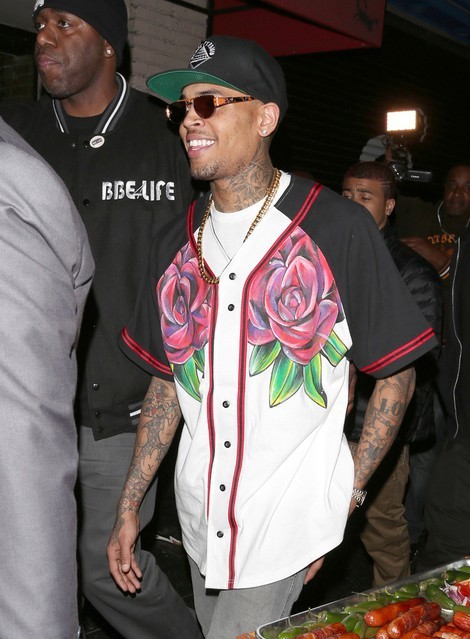 After getting into an altercation with fellow R&B star Frank Ocean over the weekend, Chris Brown has made his first public appearance.
The singer was photographed leaving his house on Tuesday with a cast covering his right hand and knuckles.
Brown and Ocean fought over a parking space outside Westlake Recording Studio in West Hollywood, Calif., on Sunday night. Ocean was hospitalized with minor injuries to his hand, and now it appears that Brown was also wounded in the altercation.
Brown has since been named as a suspect in a battery report, but, according to TMZ.com, his lawyer Mark Geragos has told investigators that surveillance footage capturing the end of the fight shows his client did not throw a punch.