Chris Brown's 'Fortune' Debuts At No. 1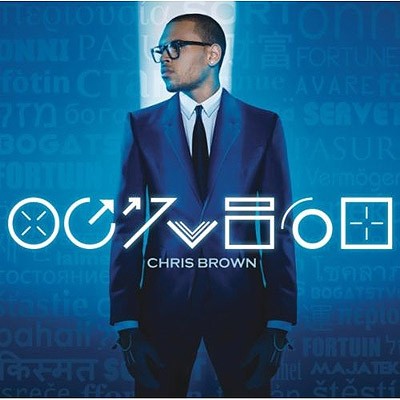 Multi-award winning and multi-platinum selling singer/songwriter/producer Chris Brown achieves international chart topping success as his fifth studio album "Fortune" debuts this week at No.1 on the US, UK and Netherlands Top Albums charts.

Released July 3rd on RCA Records, "Fortune" claims the No. 1 position on Billboard's Top 200 Albums and R&B Albums charts, according to Nielson SoundScan. The No. 1 Top Albums chart debut in the Netherlands and UK marks his first ever in those countries. "Fortune" also ushers in Brown's career best Top Albums chart debuts in Ireland and France at No. 4, Japan at No. 5, Canada at No. 6, Switzerland at No. 10 and Germany at No. 13.

In addition to claiming the No. 1 album on iTunes' US Albums chart, Brown's iTunes dominance includes first ever No. 1 albums in 4 countries: UK, Australia, Japan and New Zealand; No. 1 R&B/Soul albums in 22 countries: US, UK, Germany, France, Australia, Japan, Canada, Austria, Belgium, Finland, Ireland, Italy, Netherlands, Norway, Poland, Spain, Sweden, Switzerland, New Zealand, Thailand, Philippines and Malaysia.

Brown's current global supremacy is a testament to his natural-born singing and dancing talents, first showcased when he burst on the scene in 2005 as a 16-year-old with "Run It!" from his self-titled debut album. The Virginia native followed with the successful multi-platinum releases of "Exclusive" (2007), "Graffiti" (2009) and "F.A.M.E." (2011), which won Brown his first ever Grammy Award in 2012 for Best R&B Album. With the release of "Fortune", the singer has racked up worldwide total album sales of over 8 million to date; total worldwide song sales of nearly 30 million. Adding the coveted Grammy Award to his collection, Brown is the recipient of 42 awards, including a recent BET Award for Best Male R&B Artist and Billboard Music Award for Top R&B Artist.