Chris Brown's Father: 'I Really Didn't Want Him & Rihanna Back Together'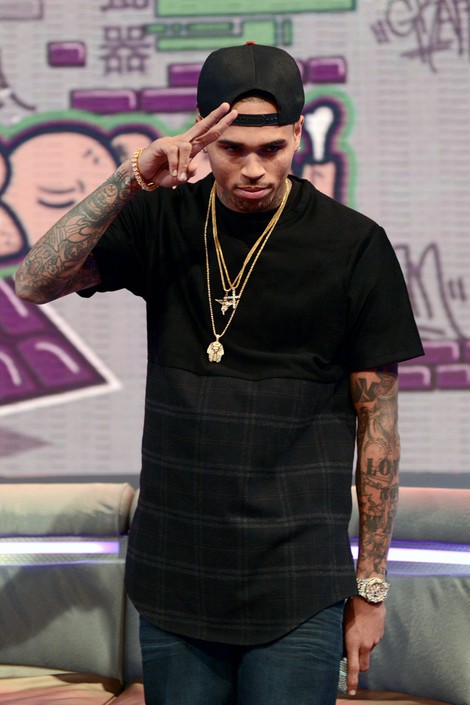 Chris Brown's father Clinton isn't thrilled that his son is dating Rihanna again. Clinton previously urged Chris to avoid the Barbadian beauty following his infamous 2009 fight that resulted in an assault conviction.
Clinton believes the couple is too wild to be together. He told Britain's The Sun: "I really didn't want him and Rihanna back together because of the scrutiny and because they are two individuals who are whimsical. You don't have the balance. You have to have a balance in a relationship. You have to have someone who is spontaneous, but you also need someone who is more grounded and logical."
Despite how he feels, Clinton realizes he can't tell his 23-year-old offspring what to do.
"At the end of the day, Chris makes the decision. Even if I gathered a bunch of people with signs and said, 'Stay away from Rihanna, stay away,' Chris will do what Chris wants to do. That's his choice and I want him to be happy..." he explained.
As for who he'd like Chris to date? "I personally liked Jordin Sparks. She's a wholesome young lady, very pretty. Of course a lot of times we don't want conservative types," he said. Chris and Jordan collaborated on the track "No Air" together.
Chris and Rihanna reconnected last year and went public with their relationship in January. Earlier this month rumors swirled that they split up after Rihanna told concertgoers in Los Angeles she was confused about love. She asked the crowd: "How many of you are in love? How many of you hate love? How many of you don't f**king understand it? I'm in that group. The confused group."