Chris Brown's 'F.A.M.E.' Debuts At Number One Despite Recent Bad Press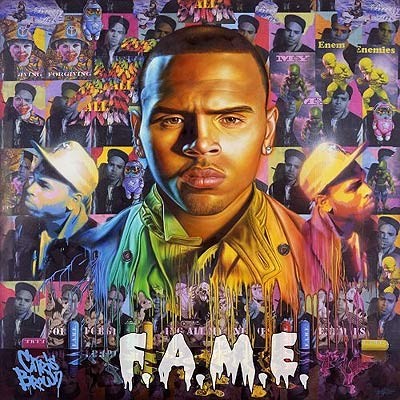 Despite his recent violent outburst on Good Morning America, racy photos that hit the 'net and a publicist vacancy, Chris Brown has persevered all the negativity surrounding him lately and has risen to the top again by scoring a number one debut with his new album, "F.A.M.E."

Apparently he still has fans after all.

Brown performed on Tuesday night's episode of Dancing With The Stars; and prior to the show, host Tom Bergeron made it clear to producers that he didn't want to interview the "Kiss Kiss" singer. The host said that he couldn't guarantee that he wouldn't bring up Brown's 2009 Rihanna beatdown while interviewing him after what happened after Good Morning America host Robin Roberts questioned him about the events (with questions he approved beforehand, no less). After his appearance on GMA, Brown reportedly flipped out, broke a window in his dressing room, removed his shirt and then walked down the streets of Manhattan in a huff.

But regarding the new album - it's Brown's first number-one ever, selling over 270,000 copies.

Rounding out this week's top five are Jennifer Hudson's "I Remember Me," Adele's "21," The Strokes' "Angles," and Kirk Franklin's "Hello Fear."

Note to Britney Spears, whose new album "Femme Fatale" dropped on Tuesday: if anyone asks you about that head-shaving nervous breakdown - break a window. You'll top the charts.
Click for more great Chris Brown pictures: