Chris Brown's Career Remains In Purgatory On His 21st Birthday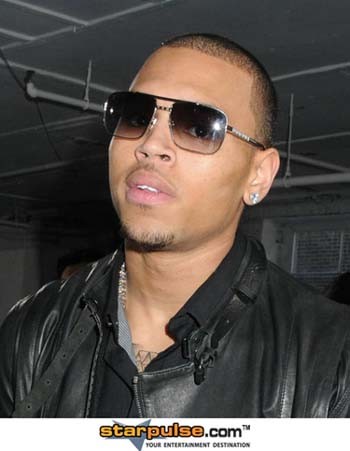 Chris Brown is in the building, but nowadays he is sitting up in the balcony instead of sitting center stage. In a celebrity culture that typically forgets about DUI's, arrests, and public scandals almost immediately after they happen, Chris Brown has not had that luck. The domestic violence case that shocked his fans and other celebrities' alike still haunts him every day, as he went from being one of the biggest up and coming musicians to barely getting his music played on the radio. After the news broke that he had assaulted his ex-girlfriend Rihanna back in February 2009, he was dropped from several lucrative endorsement deals, his music career faded, and he faced multiple charges in criminal court. Many celebrities voiced their outrage over the incident, and the fact that Rihanna is loved by some of the most powerful people in music only added to the burial of Brown's future.
Today is his 21st birthday, and instead of hosting a star-studded event at a major club, Brown would probably have trouble booking a local bowling alley to host the event. The severity of his actions has made him an outcast in the celebrity world and no one wants to touch him. People love success stories such as Britney's major comeback from her personal issues and stars like Robert Downey Jr. who battled drug and alcohol abuse for years. But people do not like those who hit women, and Chris Brown is the current poster child. Brown is not helping his cause lately, as stories are surfacing that he recently stormed out of a Virginia radio station after arguing about why his music isn't being played. All Brown would have to do is review those photos of a beaten and swollen Rihanna, and then maybe it would become clearer as to why he isn't getting any airplay.
It is almost sad to listen to some of his earlier hits, as he had the talent and ability to be a major star for years to come and it appears that he may have thrown it away forever. It will be interesting to see if Brown is ever able to make a full fledged comeback, but it may not be for a long time. As he remains in purgatory for his actions, current young stars such as Jason Derulo are tearing up the charts and Brown isn't even an afterthought anymore. Rihanna is a beautiful and wildly popular star, and people won't forget what he did to her any time soon. So, Happy 21st Birthday Chris, maybe you'll be on top of the charts again in time for your 31st. 
Story by Brian McKeon
Starpulse contributing writer