Chris Brown's Billboard Performance Is Latest Music Lip-Sync Blunder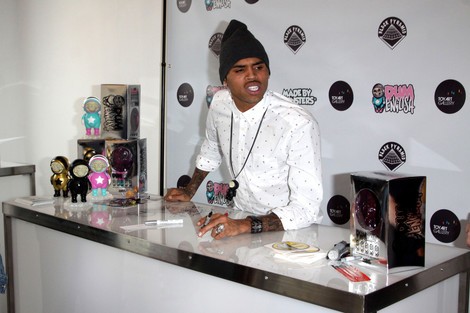 Chris Brown is taking plenty of heat from fellow musicians for miming a song on stage at the 2012 Billboard Music Awards. P!nk tweeted about the performance, "one day if i lipsync (sic), i hope i do it as well as him..." But he's far from being the first caught for not providing vocals live.
At the BET awards in 2007, 50 Cent was caught when his track played an instrumental version of his hit Amusement Park. That sounds correct, but apparently 50 Cent thought he wouldn't have to rap that night, so the crowd was treated to the beat without any words... and a wondering, awkward 50 Cent.
We expect Ashley Tisdale to lip-sync out in the open during the Macy's Thanksgiving Day Parade (everyone knows the streets of NYC have poor acoustics), but she doesn't need to be so bad at it.