Chris Brown Totals Car On Eve Of Grammys After Paparazzi Chase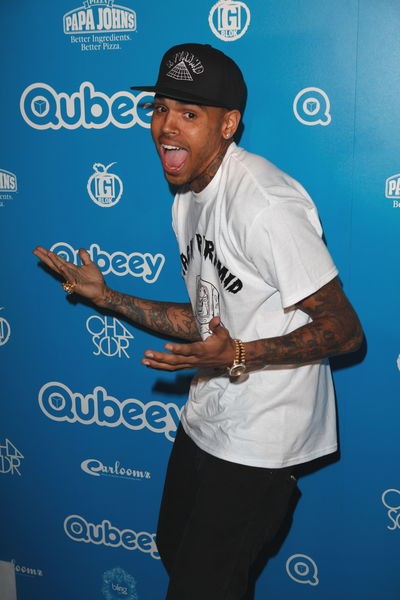 Maybe Chris Brown, cars and the Grammys aren't such a good combination. Three years after making headlines for beating then girlfriend Rihanna during an argument on the eve of music's biggest event, Brown totaled his car in Los Angeles.

Saturday afternoon the R&B star was on his way to Debbie Allen's dance school for a Symphonic Love Foundation event when two other cars carrying paparazzi cut him off.

Brown's rep told TMZ, "The occupants jumped out, with cameras, and aggressively approached his vehicle. In an effort to remove himself from the situation, he began to back down an alley at which point his was cut off by two additional vehicles."

Brown then hit a wall with his black Porsche (pic of the damaged car at TMZ), totaling it, according to his rep.

Brown wasn't hurt and made it to Allen's event and to a pre-Grammy Awards party later in the day.

The incident is only the latest in a long line of recent troubles for the star; including threatening rapper Frank Ocean and using a gay slur about him.

The "Kiss Kiss" singer was also recently accused of faking the completion of 180 hours of community service, part of the terms of his five-year probation stemming from the Rihanna beating incident.