Chris Brown Spray Paints Justin Bieber's Half-Pipe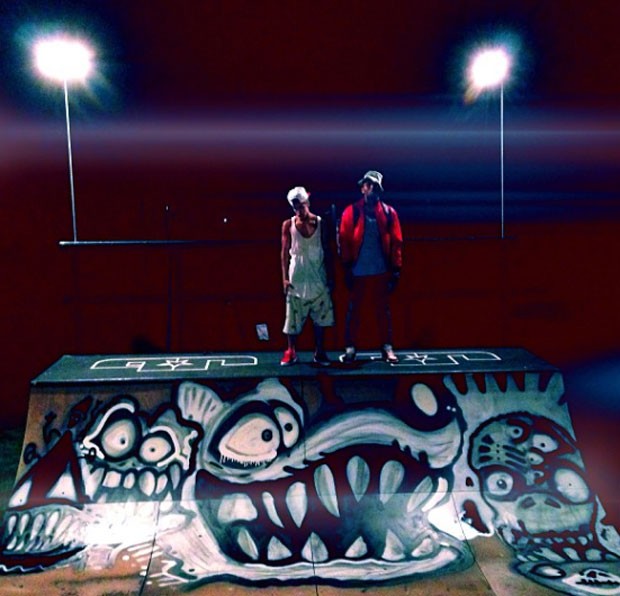 Chris Brown tagged Justin Bieber's half-pipe. But it's okay, he was asked to.
Bieber tweeted a photo of himself and Chris Brown standing at the edge of his personal half-pipe with the message, "Breezy spray painted my half pipe. He's super dope."
Brown has shown that he has some skill with graffiti, having tagged the side of his house and reported girlfriend Karrueche Tran's car with his signature monsters.
Considering Bieber's neighbors have had plenty of issues with his and his friend's driving, we're sure they aren't too happy with the fact that he also has a half-pipe he can skate on all night, thanks to those big flood lights pictured.
Bieber also re-tweeted the Guinness Book of World Records, who congratulated him on being the youngest solo artist to have five #1 records in the United States.