Chris Brown Spends Thousands Of Dollars On Girlfriend's Birthday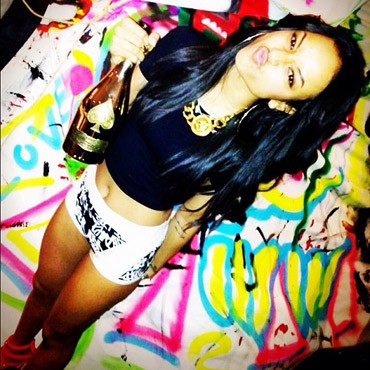 On Wednesday, Chris Brown gave girlfriend Karrueche Tran a birthday to remember by spending $10,000 on a lavish party at Greystone Manor in Los Angeles.
 
The singer, who famously dated and consequently beat Rihanna, celebrated Tran's 24th birthday with friends. He posted pictures on Instagram, including one shot of Tran holding a bottle of the exclusive Ace of Spades champagne. "Happy Bday beautiful!" he wrote. Brown also gave the model two diamond-studded rings.
 
Tran tweeted a photo of the presents and responded, "Kind of speechless right now. You've made me the happiest birthday girl EVER."