Chris Brown Slams 'Racist' DA Over 1,000 Hours Of Community Service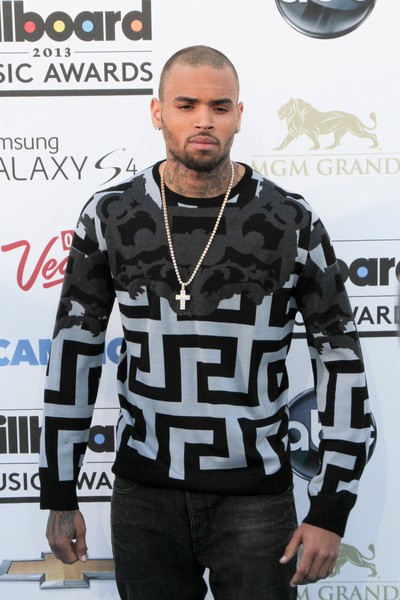 Chris Brown is so angry that his community service hours have been extended that he ranted against the legal system during a Twitter rant on Thursday.
The singer has been forced to complete an additional 1,000 hours of community labor before the end of his probation period in August 2014.
Brown, 24, was accused of submitting fake community service reports for the 1,440 hours he was originally ordered to complete for beating up then-girlfriend Rihanna in 2009 the night before the Grammy Awards.
While his probation was revoked after he was accused of a hit-and-run incident last month, the judge reinstated it on the condition the star complies with his latest judgement. Brown can choose between highway clean-up, beach clean-up, probation alternative work services, or graffiti removal.
Brown agreed to complete more community labor; however, he is obviously furious about the decision.
"N**** done 6 months community service wit police and the DA racist a** crying to the judge that I didn't do it. F*** the SYSTEM!," he tweeted.
"How about y'all take care of all the homeless kids and families on skid row. Promote helping people that are really f***ed up in your city! Family first! The LAW...last...I paint pics of monsters because its a reflection of u b**chass n**gas and this b**chass system.
"I ain't gotta @ no n*****. If u feel offended... F*** u."
Earlier this month, Brown collapsed at Record Plant recording studios in Hollywood and suffered a non-epileptic seizure. The incident was blamed on his intense fatigue and anxiety related to his legal troubles.