Chris Brown Says He's Single, Shows Off New Tattoo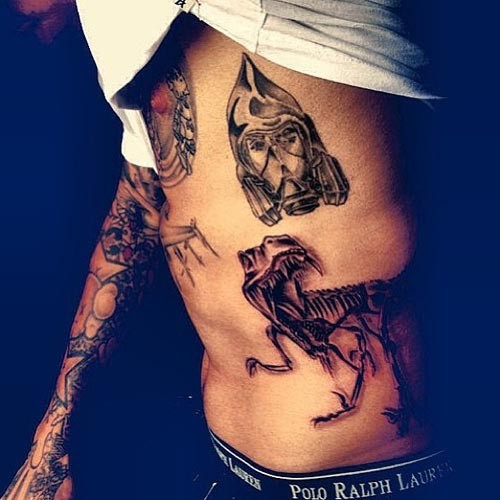 Chris Brown found some space for a new tattoo and is comfortable being single at 24.
Despite rumors he was back with model Karrueche Tran following another breakup with Rihanna, Chris Brown tells HollywoodLife he's chosen to be single.  "[Fans have] seen me on and off again with different girls, you know who they are, but right now, as a 24 year-old man, I just choose to be single!
"I'm still good friends with them. [Now] it's just me being focused with my music and doing this stuff. Right now, I'm in my prime."
Chris does have something new in his life, though: a skeletal T-Rex on his side. Brown showed off some new ink in a recent Instagram photo. The heavily-tattooed Brown found a spot for the large piece of art, but he's rapidly running of space! He wrote, "New Tattoo.. Whats good Team Breezy? How y'all been?"
That's not all - today Chris Brown and Nicki Minaj released their collaborative single "Love More." Check it out above.