Chris Brown & Rihanna Spent Christmas Day Together At A Lakers Game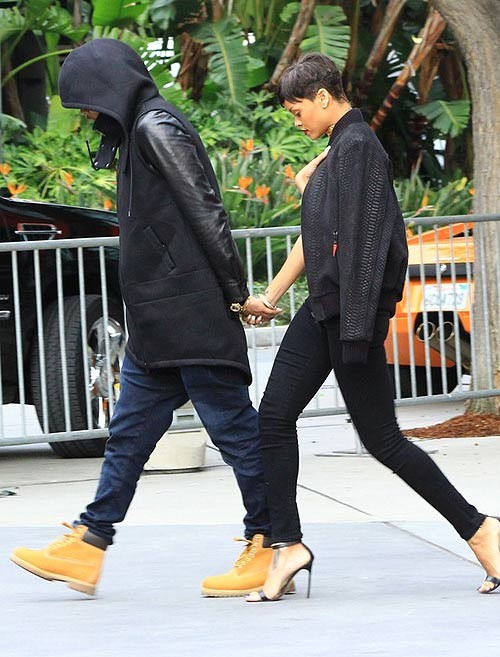 Chris Brown and Rihanna added more heat to recent rumors that they're dating again by spending Christmas Day together.

The on-again/off-again couple took in the game between the Los Angeles Lakers and New York Knicks at the Staples Center in L.A. on Tuesday, holding hands on their way to and from the game and getting very close in their courtside seats.

Constant drama has been surrounding the couple, who haven't officially announced anything about being back together yet; but just weeks ago the couple seemed headed back to splitsville after starting to see each other again.

Brown was spotted hanging out with ex-girlfriend Karrueche Tran, who he dumped in order to free himself up for Rihanna again, while on tour in Paris. That made RiRi angry, and she went right to Twitter to air her grievances.

"Examine what you tolerate, goodbye muthaf---er," she wrote; before following it up with "Damn....... I miss my ni--a" just a day later.

A source also recently told Britain's The Sun that she got Brown's nickname, "Breezy", tattooed on the back of her neck.

"She got it to symbolize her commitment to him. Now the world knows they're back together, they're determined to make it work," the source said.

The couple, who split in 2009 after Brown famously beat Rihanna the night before the Grammy Awards, seem destined to be together.