Chris Brown Returns To Twitter, Posts Another Photo With Rihanna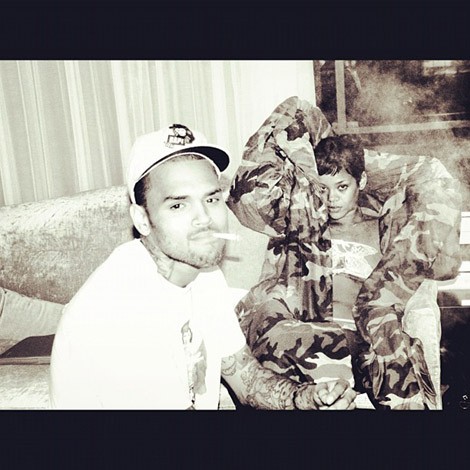 Chris Brown has returned to Twitter, after he shut down his account following a spat with a comedienne. As if that weren't enough, he uploaded a photo of himself and Rihanna.
Rihanna previously uploaded a picture of herself and Chris Brown while he was taking a break from Twitter, although that one was much more risque than the black and white photo Chris shared. 
Chris posted the above photo on Instagram with the caption, "What would music today sound like if these kids didn't exist?" A few users have since offered their snarky responses.
The rapper has yet to post something on his re-opened Twitter account. He had closed it following a foul-mouthed tirade against a female comedy writer who called him a "worthless piece of sh*t."